Carbon Neutrality Activities
NEW TREES ARE GROWING THANKS TO THE GIFT FROM TŘINECKÉ ŽELEZÁRNY
02.06.2021
More than a thousand new beech trees and more than five hundred young fir trees have been growing since last autumn on the slopes of Smrčiny at the very end of the Tyra Valley in Třinec. The new forest was planted by people from the non-profit organization ČSOP Salamandr thanks to a financial donation from Třinecké železárny.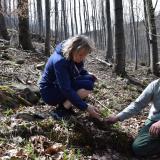 WE AIM TOWARDS REDUCING HALF OF GREENHOUSE GAS EMISSIONS BY 2030
27.04.2021
Reconstruction of one of the two blast furnaces and modernization of the last of the three wind heaters. These are the two most important events of this year, which will lead to a reduction in the energy intensity of the operation in Třinecké železárny (TŽ). Together with the purchase of energy from renewable sources for the operation of all office buildings, this will mean a reduction in carbon dioxide emissions.
GREEN ENERGY FOR THE OFFICES OF THE COMPANY
28.04.2021
Lighting, air conditioning and other electricity consumption of the Třinecké železárny's administrative buildings will be supplied with energy from renewable sources throughout the year. Volume of this is approximately 5 GWh.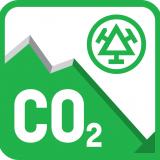 CARBON FOOTPRINT CERTIFICATE FOR MORAVIA STEEL
28.04.2021
The commercial company Moravia Steel obtained carbon footprint certificate from leading rail freight company in Europe DB Cargo AG.