Carbon Neutrality Activities
The voluntary agreement of the region with Třinecké železárny is fulfilled
23.03.2023
In June 2022, Třinecké železárny committed to activities that will lead to a reduced environmental burden. Both the Moravian-Silesian Region and Třinecké železárny have fulfilled their commitments, according to the retrospective evaluation.
The Company launches the first two photovoltaic power plants into the grid
10.12.2022
Třinecké železárny together with its subsidiary Energetika Třinec will produce electricity from the sun in two photovoltaic power plants from December.
Steelworks Transformation Will Begin with the Construction of New Technology
09.06.2022
This year, Třinecké železárny is going to start implementing of specific projects to reduce CO2 emissions into the air. According to calculations, their volume will decrease by more than a half by 2030. The integrated Green Werk Transformation Project will affect the energy sector, the product portfolio and primary production processes.
Třinecké železárny recycled over one million tonnes of material last year
30.03.2022
Třinecké železárny has been striving for several years of maximum possible use of by-products of metallurgical production by recycling. The use of slag and metallurgical gases also brings significant CO2 savings. This fulfils the currently promoted conditions of sustainable production.
NEW TREES ARE GROWING THANKS TO THE GIFT FROM TŘINECKÉ ŽELEZÁRNY
02.06.2021
More than a thousand new beech trees and more than five hundred young fir trees have been growing since last autumn on the slopes of Smrčiny at the very end of the Tyra Valley in Třinec. The new forest was planted by people from the non-profit organization ČSOP Salamandr thanks to a financial donation from Třinecké železárny.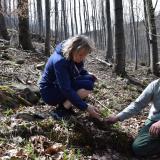 WE AIM TOWARDS REDUCING HALF OF GREENHOUSE GAS EMISSIONS BY 2030
27.04.2021
Reconstruction of one of the two blast furnaces and modernization of the last of the three wind heaters. These are the two most important events of this year, which will lead to a reduction in the energy intensity of the operation in Třinecké železárny (TŽ). Together with the purchase of energy from renewable sources for the operation of all office buildings, this will mean a reduction in carbon dioxide emissions.
GREEN ENERGY FOR THE OFFICES OF THE COMPANY
28.04.2021
Lighting, air conditioning and other electricity consumption of the Třinecké železárny's administrative buildings will be supplied with energy from renewable sources throughout the year. Volume of this is approximately 5 GWh.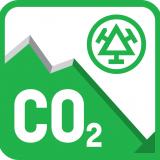 CARBON FOOTPRINT CERTIFICATE FOR MORAVIA STEEL
28.04.2021
The commercial company Moravia Steel obtained carbon footprint certificate from leading rail freight company in Europe DB Cargo AG.